About Alexander Roy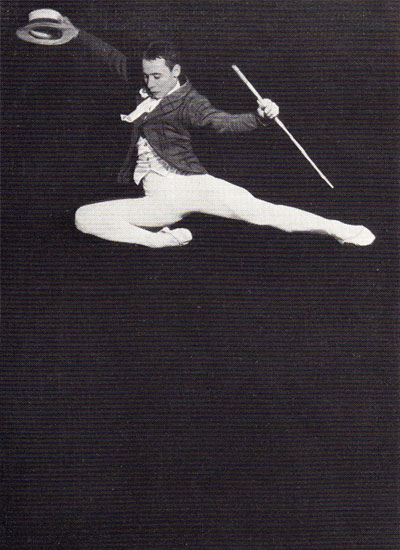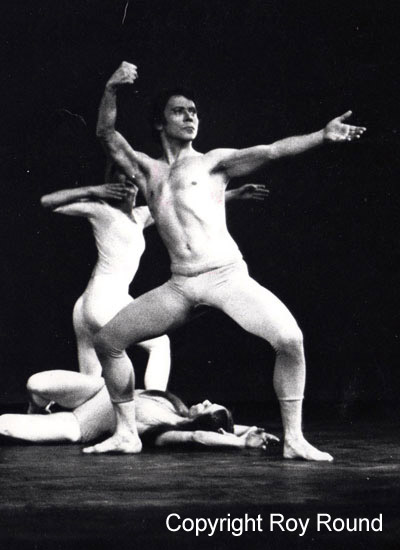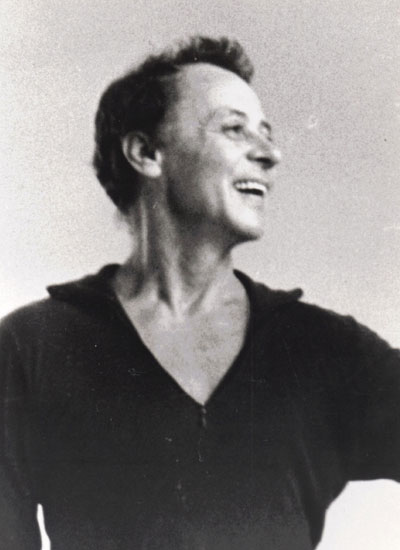 ALEXANDER ROY- dancer, director
Alexander was born in Magdeburg, Germany, and grew up in a country devastated by war and cut off from the rest of Europe by the Soviet occupation and the Iron Curtain. A family doctor, worried that the pale-faced youth may have a weak heart, recommended dance classes and Alexander's interest was soon aroused, especially after seeing performances in the city by several visiting Russian ballet and folk dance companies. He was offered a scholarship to study at a new dance academy in the nearby town of Halle, where he worked with the choreographer and teacher, Gertrud Steinweg, who had been a pupil of Germany's most famous dance artist, Mary Wigman. Steinweg was soon to be appointed as director of the dance company at the Leipzig Opera House and took the young Alexander with her, giving him his first professional job. A particularly successful production of the Polovtsian Dances from Prince Igor brought the Leipzig opera and ballet company to perform in East Berlin, where Alexander was spotted and invited to join the Berlin State Ballet. He stayed with the company for two years and was offered the possibility of studying with the Bolshoi Ballet in Moscow; it was an offer he declined, believing that the heavy, muscular style of Russian male dancers of those days unsuited to his physique. Besides working with the State Ballet, he was able to take ballet tuition with the best teachers in Berlin, notably, Tatyana Gsovsky and Gustav Blank. In 1955 Gertrud Steinweg became director of dance at the Komische Oper, Berlin's second opera house and Alexander joined her there. After taking over the role of The Golden Slave in her production of Scheherazade at an hour's notice, he was promoted to Principal Dancer and created the leading role in a new production, The Devil in the Village. The success of this ballet, and his performance, brought about offers of other engagements and guest performances, but Alexander took the daring, if foolhardy, step of leaving the major opera houses of the East for a small provincial theatre in West Germany. His sights were already set to move further afield, to Paris, or London, but he spent a couple of seasons in Krefeld and in Bremen as principal dancer, where he created a number of interesting and challenging roles in ballets including Pulcinella and Hamlet, as well as a new production of The Devil in the Village.
An unexpected opportunity to join the American Festival Ballet, then touring Germany, meant leaving the security of the German opera house system, but it gave him the chance of dancing, besides leading roles in Swan Lake and The Nutcracker, contemporary works and jazz ballets by American choreographers, Job Sanders and Lloyd Tygett. Visiting Paris, he also discovered the great teachers there, and was able to work with Nora Kiss, Raymond Franchetti and Serge Peretti. On joining the Amsterdams Ballet he spent a season dancing in ballets by choreographers Leonide Massine, Walter Gore and Jack Carter among others. He appeared as a Guest Artist with the ballet company in Essen, in Germany, working with choreographer Kurt Joos, before moving to the Ballets de Marseille where he appeared as Hilarion to Rosella Hightowers' Giselle. Alexander had met Christina Gallea in the American Festival Ballet and the couple continued dancing together with international ballet companies while preparing an independent path, with the aim of forming their own ballet company. Contracts with companies in Italy and France followed, and a season with Nederlands Dans Theatre, where Alexander came in contact with contemporary European choreographers, Rudi van Dantzig and Hans van Manen, as well as the Americans, Benjamin Harkavy, John Butler and Glen Tetley. In 1963, Christina and Alexander conceived Soirée de Ballet, a concert programme made up of classical pas de deux and Alexander's first ballets, works in varying moods and styles, with which they toured extensively for two years throughout Europe.
An offer to join London Dance Theatre brought the couple to London and Alexander was invited to create a ballet for the company. Circuit won considerable praise from the London press and Alexander danced in ballets by Andrée Howard, Jack Carter, Terry Gilbert and Rudi van Dantzig. He also had the opportunity of studying with teachers in London, Anna Northcote, Audrey de Vos and Stanislas Idzikowsky. The demise of the London Dance Theatre sent the couple back to Paris where they made a series of television films with the Spanish choreographer, Juan Corelli, and for whom Alexander also acted as assistant. It was in Paris in the summer of 1965, that International Ballet Caravan was born, a group of seven dancers performing new ballets choreographed by Alexander on tour throughout France, Germany and Switzerland. The following year the company moved its base to London, extended its touring in the UK, and Alexander continued to produce new ballets, as well a dancing leading roles. He also mounted ballets for Harlequin Ballet in London, Scapino Ballet in Amsterdam and the Royal Ballet of Flanders in Antwerp. He was principal dancer and assistant to the choreographer at the international opera festivals in Glyndebourne and in Wexford. Following a central London season 1969, Alexander was invited to collaborate in a new musical at the Opera Royal de la Monnaie in Brussels, bringing the company to move to Brussels for several months. In 1974, with the acquisition of a home base in London, the company was re-named Alexander Roy London Ballet Theatre. Important foreign tours followed, throughout Europe, and also further afield to South East Asia. In 1980, Alexander commenced a series of full-length productions with his version of A Midsummer Night's Dream to music by Giacchino Rossini. The success of this production, which also resulted in a televised version, made by German TV, won the company offers from several international agents, and with regular tours to South America, South-East Asia and the USA. More full-length productions followed; Beauty and the Beast in 1983, The Magic Flute in 1988, Figaro, Figaro in 1991 and Alice, Dreams and Wonderland in1998.
Alexander Roy London Ballet Theatre ceased operations at the end of 1999, when Christina and Alexander decided they had achieved all they had set out to do, and a great deal more than they ever dreamed possible. The alternative of continuing as a free-lance choreographer did not appeal to Alexander, and so together with Christina, he moved to settle in France, where the couple are today both busy and active as writers.