About Christina Gallea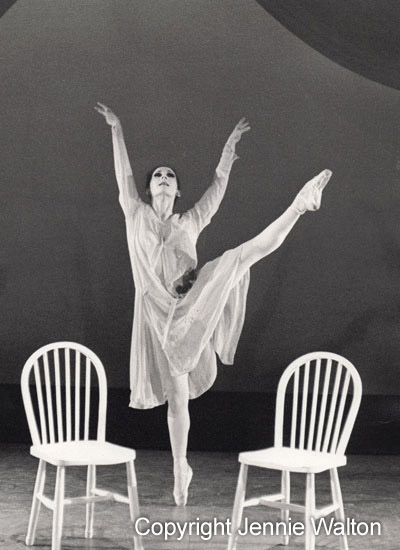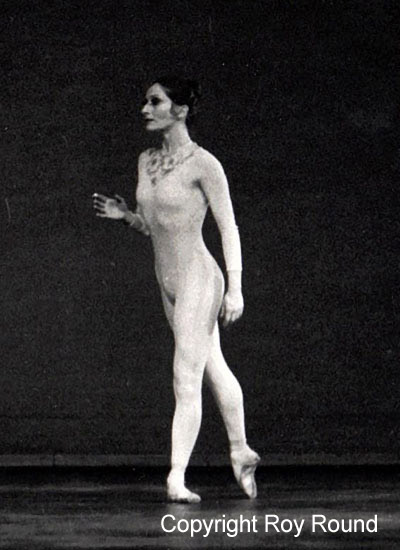 CHRISTINA GALLEA, dancer – associate director
Christina was born in Sydney, Australia, to an English-born father and a third generation Australian mother, Nan Fullarton, a well-known writer and illustrator of children's books. As a teenager, Christina attended Sydney Girls' High School and the Frances Scully School of Dancing, progressing by way of the Royal Academy of Dancing examinations. At 16 years of age she had the opportunity to commence a professional career by joining the Australian Theatre Ballet, a new company, directed by the British choreographer, Walter Gore. However, the company was short-lived and a year later she travelled to Europe, initially to study in London with Stanislav Idzikovsky, Anna Northcote and Audrey de Vos. A year later Gore was appointed director of dance at the Frankfurt Opera House and Christina re-joined him there, subsequently moving to the Ballet of the Lowlands in Amsterdam, where she danced increasingly more important roles in the company's extensive repertoire of classical ballets and contemporary works. Eager to work with the famous teachers Nora Kiss, Raymond Franchetti and Serge Peretti, she moved to Paris, however, she was spotted in class by the American dancer and choreographer, Job Sanders, and invited to join the American Festival Ballet which was currently touring Europe. It was here that Christina met Alexander Roy and their professional, and personal, partnership was born. As soloists with the Amsterdams Ballet (now Het National Ballet), Christina danced leading roles in Les Sylphides, Le Beau Danube, Job Sander's Bacchianas Brazilieras as well as new works by company choreographers. There followed a number of international engagements – with the Ballets de Marseille, Teatro del Balletto di Roma, Nederlands Dans Theater and London Dance Theatre. During these seasons Christina danced principal roles, many of them created roles for choreographers Hans van Manen, Rudi van Dantzig, Benjamin Harkavy, Job Sanders, Janine Charrat, Joseph Lazzini, Leonide Massine, Walter Gore, Jack Carter, Andrée Howard, among others, as well as leading roles in the classical repertoire.
She worked with a new generation of teachers in London, notably with Eileen Ward and Brian Shaw (Royal Ballet) and was one of the first to attend the newly opened London School of Contemporary Dance, working with dancers from the Martha Graham Company. In 1963 Christina and Alexander conceived their own concert programme , Soirée de Ballet, made up of classical pas de deux together with as Alexander's first choreographic works, and the couple set forth on an extended tour throughout Europe. These performances were the beginning of an association which made possible the formation of International Ballet Caravan in 1965 and its successor, Alexander Roy London Ballet Theatre, in 1974. Christina was Associate Director and Principal Dancer, creating innumerable roles in Alexander Roy's ballets, until she withdrew from performing to concentrate on duties as associate director, as well as contributing to the costume and lighting design. Besides teaching for the London Ballet Theatre, she has taught in London at the Dance Centre, the Pineapple Dance Centre and Dance Works. She has led Workshops and Lecture Demonstrations during the company's international tours, taught in New York (SUNY University) and for schools across the USA.
With the disbanding of the Alexander Roy London Ballet Theatre in 2000, Christina turned her energy to writing, which had always been an interest, and had been honed during the many years of administration and marketing for the ballet company. Now living in the South of France she writes for magazines in the UK and Australia, and is a regular contributor to the DANCING TIMES in London. Her first book, Here Today, Gone Tomorrow, in which she writes of her life in dance, also of the many remarkable people she met, and the fascinating countries she visited during those years, was published in May 2012, winning a string of enthusiastic reviews, both in the UK and internationally. A second book BEHIND THE SCENES, a collaboration with the photographer, Geoff Howard was published in 2019. Christina has now completed a history of her Australian family going back five generations.Coming from Ireland, Scotland and England, the first arriving in 1839 after a five month sea journey. Christina writes under the name of Christina Gallea Roy.